A guide to dog-friendly holidays
Planning a trip with your four-legged friend? This guide will help you organise a dog-friendly holiday.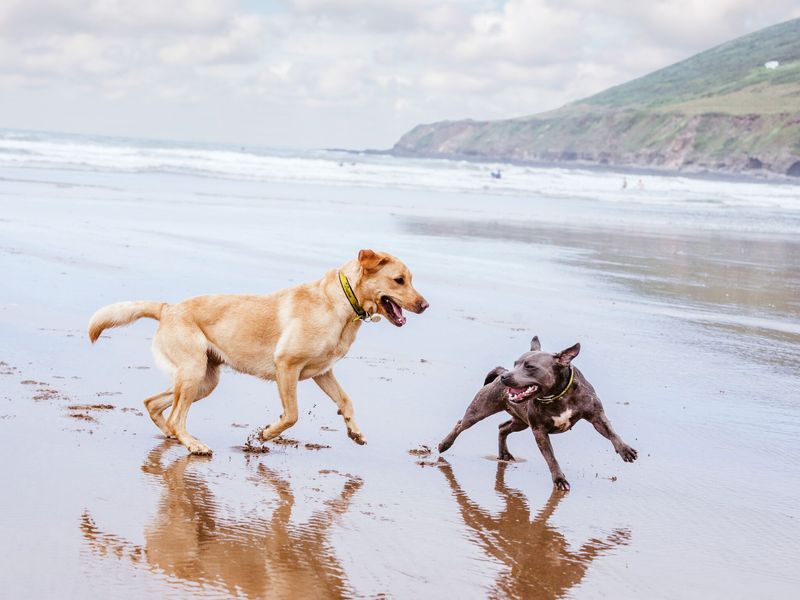 The UK has so much to offer, from the coastline to the countryside and everything in between. A huge benefit of a staycation, beside discovering hidden gems on our doorstep, is being able to take our four-legged friends with us.
Fancy booking a dog-friendly holiday with your pooch? Here's everything you need to know and inspiration to help you decide where to go and what to do.
This includes:
preparing your dog to go on holiday
best dog-friendly holidays in the UK
what to pack for your pooch
dog-friendly accommodation
dog-friendly places to visit
dog-friendly beaches
dog-friendly walks
dog-friendly road trips
travelling abroad with your dog
tips to keep your dog happy on holiday.
Preparing your dog to go on holiday
If you're planning to take you dog on holiday with you, it's important to make sure that they are up to it. While some pups may have the time of their life, others may be better off left at home with a dog minder.
Not all dogs are used to travelling to new locations. Some may not even have experienced different environments such as the beach, pubs and restaurants yet. This will be stressful for dogs that can't cope or are not prepared.
Start by assessing whether your pup will cope in the new environment. If they will, what type of holiday would best suit them?
Ask yourself questions such as:
Is your dog worried or overwhelmed by new experiences?
Does your dog cope well in crowds (to be expected at beach or holiday resort location)?
Is your dog fully relaxed (or at least able to cope) on long car trips?
Is your dog likely to come across many other dogs on their holiday (i.e. a walking holiday)? If so, are they comfortable around other dogs outside?
If you're unsure or think your pet might struggle, you should contact an accredited behaviourist or trainer. They can assess the best behaviour or training plan to help your dog adapt and prepare for such a trip.
Puppies and young dogs that are still growing (up to 18 months in large breeds) shouldn't over-exercise. If they do, this can be detrimental to their bone development. It's important to research what is appropriate for your dog before you set off.
Some dogs may also have medical needs. Depending on what this is, it may mean that it's more sensible to leave them at home rather than take them with you. If in doubt, ask your vet if they think it would be a good idea to take your dog on holiday.
We're all going on a Dogs Trust Holiday
Think your dog is ready for an adventure? At Dogs Trust Holidays you can book a trip for you and your family to visit some of the UK's most picturesque places. The best bit – pooches can come along too!
Treat yourself to a break, knowing that 10% of the accommodation part of each booking is donated directly to Dogs Trust to help us look after the wonderful canines in our care.
Best dog-friendly holidays in the UK
Where are you and your four-legged friend going? You need to ensure that your destination has plenty to offer both of you. This includes dog-friendly accommodation and restaurants as well as walks and attractions that allow your pup in.
While dogs being welcome is important, you want to ensure that the accommodation and attractions are beneficial to them too. Look for places that have lots of green space. This will be perfect for your dog to explore, stretch their legs and get sniffing.
Luckily, the UK has so much to offer, so you'll be spoilt for choice.
Locations you might like to consider:
New Forest
Lake District
Peak District
Dorset
Suffolk
Norfolk
Devon
Cornwall
Yorkshire
Somerset
Pembrokeshire
Scottish Highlands
Exploring the countryside and wandering along the coastline is the ideal way to spend a break with your dog. But don't disregard sightseeing in a city either. If your pooch is comfortable in more urban areas, it's perfect – especially for a dog-friendly weekend break.
But which city is the best for you and your dog, you ask?
Well, in 2021 Edinburgh was named the UK's most dog-friendly tourist location. This was based on green spaces as well as pubs, restaurants and accommodation that allow dogs.
What to pack for your pooch
You've packed everything you need for the trip, whether that is walking boots or swimwear. You also need to ensure you have packed for your pooch. Here's a few things you definitely don't want to forget:
lead, harness, collar and tag
their food and food bowl
water and water bowl
tasty treats
dog toys
comfy bed / blanket
poo bags
towels
cool mat (during warmer months)
sun cream (that is safe for dogs)
your pet's medication (if they are on any.)
Make sure you tell your accommodation you are bringing a dog and then you can ask what they provide for pups. While some may not offer anything, others may have a bed and bowls ready and waiting for their arrival. This may save you packing and carrying as much with you.
Top tip: Check that your pup's microchip is up to date. If the details are wrong and your dog was to go missing while you're on holiday, it'll be harder to be reunited. Different parts of the country have different disease risk. So, it's best to make sure your dog is up to date with vaccinations, flea, tick and worming treatment before travelling.
Also, make sure to research where the local emergency vet is in case your dog needs to be seen while you're away.
Dog-friendly accommodation
The place you choose to stay with your dog may be dependent on which season your trip is in. In winter you might want to get a cosy cottage. While, if your trip is in summer, you may prefer to go glamping.
There's plenty of dog-friendly accommodation to choose from, across:
quirky accommodation
cottages
hotels / B&B
caravan or lodge in a holiday park
log cabins
glamping in a yurt.
If dog-friendly cottages have caught your eye, then check out Dogs Trust Holidays. You'll be able to book your trip with ease and know that you're helping dogs that are still looking for their forever home at the same time.
Top tip: You may like to ask your accommodation questions such as where is most appropriate to take your dog to the toilet, especially at night. That way you have a plan and know what to expect before you get there.
Need to know: The accommodation may charge a small amount to add a pooch to your booking. However, you are saving on pet sitting which is likely to be far more expensive.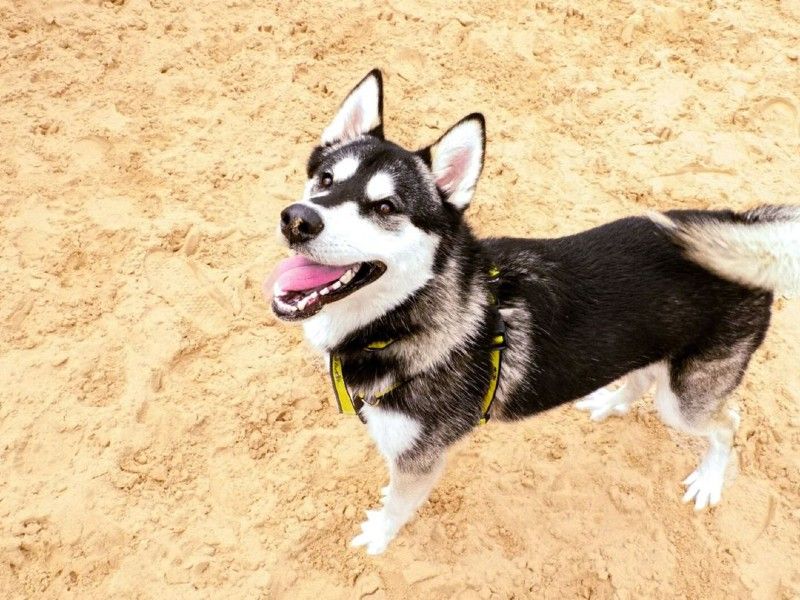 Dog-friendly places to visit
Once you know where you are going and have chosen your accommodation, you need to start planning your itinerary. You may want to be slightly more organised with this when you have a dog with you so you are sure where will and won't let them in.
Firstly, consider where you are going to be able to eat and drink. You can do this by searching for dog-friendly pubs, restaurants and cafes in your chosen destination. You may find that, even if they aren't allowed inside, your pooch can join you at a table outside – which is perfect in the summer.
Not all dogs will be comfortable in this situation, especially if they haven't been out to eat with you before. Teaching them to settle beforehand will help and take a toy or chew to keep them occupied. If they struggle to cope, then speak to a trainer or behaviourist for advice.
You also need to consider what activities you are going to do. There are many outdoor attractions that you'll be able to take your pup to. However, indoor ones may need research so you know where they can and can't go and can plan accordingly.
Dog-friendly beaches
Oh, (most) dogs do like to be beside the seaside. Whether they enjoy the feeling of soft sand on their paws while strolling along the water's edge or jump straight in the sea, the beach is the perfect place to visit together.
To help, here's some of the best dog-friendly beaches you could visit:
Holkham Beach, Norfolk
Fistral Beach, Cornwall
Saunton Sands, Devon
Marloes Sands, Pembrokeshire
Robin Hood's Bay, Yorkshire
Just make sure you've checked if dogs are allowed on the beach before you go. You'll find some are closed to our four-legged friends, especially during the summer months. Some may also be closed or have restricted access in early winter as well during the seal pup season.
Top tips: Check that the sand isn't too hot before taking your dog for a walk. If you can walk on it comfortably barefoot then it should be ok for them too. On a hot day, only take your dog out in the morning and evening when it's cooler so that they don't overheat.
After being on the beach, rinse any sand off your dog's coat and paws with tap water to stop it from accumulating and causing irritation. Make sure your dog is comfortable with being handled before doing this.
Dogs shouldn't drink sea water as it can cause sickness and saltwater poisoning. Also keep a close eye on them to make sure they're not eating anything they shouldn't such as seaweed or plastic. Call the local vet if they do.
Dog-friendly walks
While on holiday your dog gets to enjoy a new stroll (and all the good sniffing spots that come with it) while you explore your surroundings.
Here's some beautiful walks you and your four-legged friend might like to go on:
Coniston Round, Lake District
West Highland Way – starts just outside Glasgow and passes Loch Lomond and ends at the foot of Ben Nevis
Cotswold Way National Trail
Hayling Billy Trail, Hampshire
Hadrian's Wall Path
Norfolk Coast Path
The Thames Path, Berkshire
South Downs Way, Sussex.
Before you set off, make sure your dog walks nicely on the lead and doesn't pull. This will make it far more enjoyable for both of you and you can enjoy taking in the scenery as you stroll.
Need to know: All dogs have their own limitations and will often want to walk or exercise for longer than is healthy for them. It's up to you, as their owner, to know how much they can safely do. Speak to your vet if you're unsure about what is suitable for your individual dog.
There may be livestock or other novel situations which you and your dog might encounter on your trip. So, check the countryside code before taking your dog to a new area.
Dog-friendly road trips
You may not be taking your passport or boarding a plane, but you need to get to your destination. If you're travelling by car, why not consider a road trip? That way you can explore even more of the UK with your pooch.
Here's a few of the UK's most scenic and interesting road trips that you might like to consider.
The Atlantic Highway – England
The Cambrian Way – Wales
The Lake District Loop – England
Deeside Tourist Route – Scotland
North Coast 500 – Scotland
Causeway Coastal Route – Northern Ireland
When travelling by car, remember:
make sure you have got them relaxed travelling in the car on short journeys before you set off on a long one
don't forget their seatbelt and harness or travel crate / boot guard - make sure they are familiar and comfortable with this before using one
use a blanket or their bed to ensure they are as comfortable as possible
plan in regular breaks so your pooch can stretch their legs and go to the toilet
when you stop make sure you offer them water (and food, when necessary).
Before you set off, make sure you get your pup relaxed with travelling in the car.
If you don't have a car or aren't planning to use it, you can read our top tips for travelling on public transport to ensure both you and pooch are prepared for it.
If you think your dog may suffer from travel sickness, then speak to your vet for support and advice before setting off.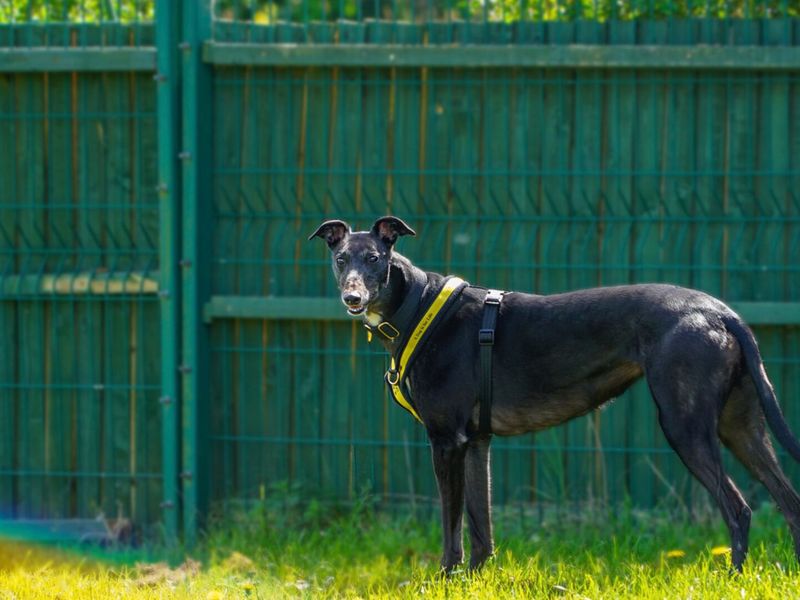 Travelling abroad with your dog 
What about if you want to take your pooch with you overseas?
Going to countries in Europe such as Spain or France with your dog has changed. Instead of the pet passport that you used to be able to get in the UK, you'll now need an Animal Health Certificate (AHC) which can be issued by certain vets. This must be used within 10 days of being issued.
To get this and be able to travel (at a minimum) your pet must:
be microchipped
have a valid rabies vaccination (at least 21 days before travel)
tapeworm treatment (for certain locations and to return to the UK.)
Different countries have different disease risks. So, parasite prevention, as well as vaccination, is especially important. Your vet will be able to advise you on what you need to be up to date with, and recommend any additional measures, before you travel.
It's important to check the rules for the country you are visiting as they will vary from place to place. Some countries require blood tests and medical examinations before travel. Also, some breeds, for example, are banned in certain countries.
If you are planning to travel outside of Europe, at a minimum you'll need an export health certificate (EHC).
Before travelling abroad, contact your vet well in advance as some of the processes can take many months. You may also need to see a different vet to normal in order to obtain the travel documents. Find out exactly what you need to do here.
Things to be aware of when travelling abroad:
Only assistance dogs are allowed on the Eurostar.
You can take your pet on the Eurotunnel when travelling by car.
Most ferries allow dogs if you are travelling by car, but they must remain in the vehicle. Make sure they are comfortable spending time alone if you plan to do this.
If you are going on a plane, it is likely that your dog will have to go in the hold. (You need to be sure they can cope with this – it can be a stressful experience. Make sure you speak to a trainer beforehand who can help them prepare.)
Many airlines don't allow brachycephalic dogs due to their respiratory issues. We advise that you don't use this mode of transport unless absolutely necessary.
Tips to keep your dog happy on holiday
While it's exciting for both of you, there's a few things you need to consider when you have a dog with you on holiday.
Most dogs love routine. So, keep as close to theirs as possible by feeding them at the same time you would at home, for example.
Take their food and make sure their diet remains the same as it would back at home.
There's lots to do and explore. But remember, dogs need 16 to 18 hours of rest or sleep per day, so make sure this is planned into your schedule.
Don't leave them alone for too long. Most accommodation will allow you to leave them as long as you are still on the premises. Just make sure they are comfortable spending time alone.
Take comforts from home, such as a blanket they can snuggle up to.
Related articles


Out and about
How to travel on public transport with your do...

Outside the home
How to take your dog on a picn...