Is fostering a dog right for you?
More people than ever are making the heart-breaking decision to give up their dog. Can you foster a dog to help?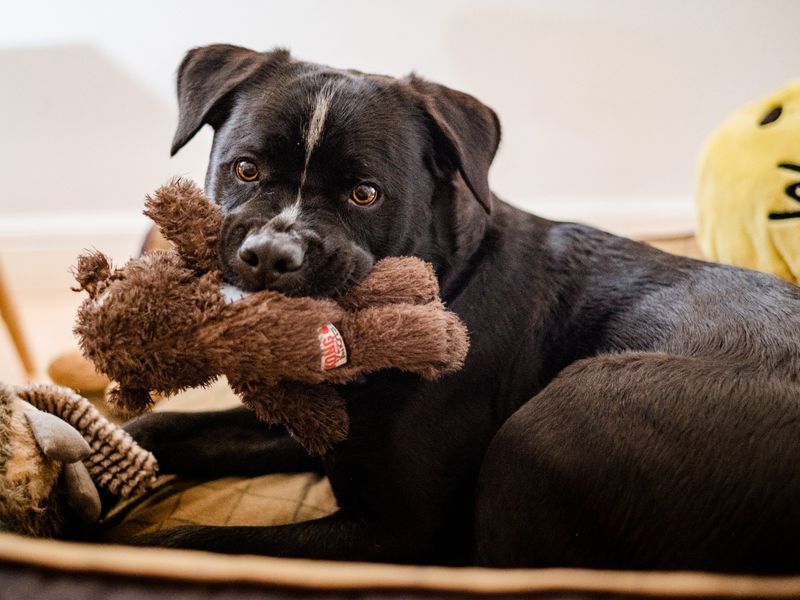 We're currently receiving huge numbers of calls from people who have no choice but to give up their dog, putting our kennels in huge demand.
Could you welcome a temporary furry pal into your life when they need you most?
Every time a dog goes into a foster home, for just a few days or several weeks, it ensures we have a kennel ready and waiting for the next dog who has nowhere else to go.
If you choose to foster, we'll cover all the costs; leaving you to focus on providing the stability, love and care they need to prepare for life in their forever home.
All foster carers must be 18 years or over and either have their own garden, or regular access to an outside space. We are also unable to foster a dog to homes with children under 10 years of age.
You'll also need to be within 60 minutes of a Dogs Trust location. There's a good chance you'll be near to one, as they're spread right across the country; from London, Manchester and Darlington, to Glasgow and Edinburgh.
We also have a unique fostering opportunity for dog lovers to care for a dog for six months or longer, with our Freedom Project. You'll be caring for a dog whose owner is fleeing domestic abuse, giving them everything they need until we reunite them with their owner. Find out more about the Freedom Project.
What are the benefits of fostering a dog?
We cover all essential costs.
You'll get all the joys of having a pooch lighting up your life, without any of the commitment. The dogs remain our responsibility throughout.
Fostering is a great opportunity to make a real difference to the life of a dog in need.
Fostering is flexible. We know life can be unpredictable, so we make sure you can always take a break when you need one.
You'll give a dog valuable experience of home life and get to know what makes them tick. When it comes to finding their forever home, we'll have a much better idea of how to ensure a happy adoption.
We'll share our training expertise, helping you to better understand dogs and their behaviour.
Did we mention you get to have a temporary best pal to fill your life with joy and laughter?
Fostering application and next steps
Send us your application
Follow the link below to start your application, which takes just under 15 minutes to complete. Once submitted, it will be sent to your nearest fostering team to review. We'll get back to you within 14 working days.
Meet with us
If we take your application forward, we'll be in touch to pick a time for you to meet the fostering team. This meet will take around 90 minutes.
We'll guide you through the process and ask you to complete some mandatory training requirements.
We'll sign you up
If all goes well, we'll sign you up as a volunteer foster carer.
Placing a foster dog in your care
When a dog is ready for fostering, we'll contact you and we'll decide if your home is suitable, together. This will involve a home check.
Support and advice throughout the placement
We're here to help you with anything you need; including guidance from our training and behaviour team, or veterinary support if you need it.
If the dog requires in-person support from our team while they're in your care, this will be discussed with …
When we find a forever home for the dog
While the dog is with you, we'll continue to actively look for their forever home. When a suitable adopter comes forward, you'll need to bring the dog back to us for meets and adoption.
You won't be able to meet the new owners. However, any information you …
Could you foster a dog for six months or more? 
Join Freedom, our completely confidential foster programme for dogs whose owners are fleeing domestic abuse.
We're urgently seeking foster homes who can commit to fostering for six months or more, to support a dog whose owner is fleeing domestic abuse. Because of you, a person in danger will have the freedom to get back on their feet, knowing their dog is safe and loved. The service is completely confidential, and once the owner is settled, we'll reunite them with their dog.
Fostering success stories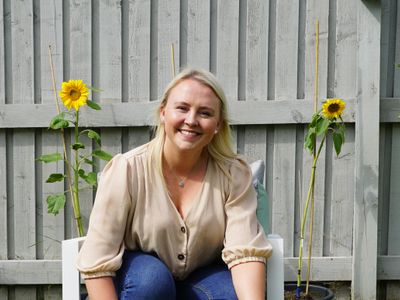 Polly and her fiancée from Penrith, found love through fostering dogs.
Who can become a foster carer
Fostering is a fun and rewarding experience. It's also a great option for people who have a lovely home to offer but …
What do foster carers do? 
You will look after a dog in your home doing everything that an owner would – from feeding, snuggle time, and walkies …
What support will I get?
We'll give you as much information about the dog as we can and can provide advice and support throughout your …
What happens when a dog finds their forever home?
Dogs on our Home from Home scheme are all looking for their forever homes, and whilst the dog is in foster care, we …
Related articles