Resources for teachers
Discover our workshops and resources for teachers for pupils of all ages to learn about dogs.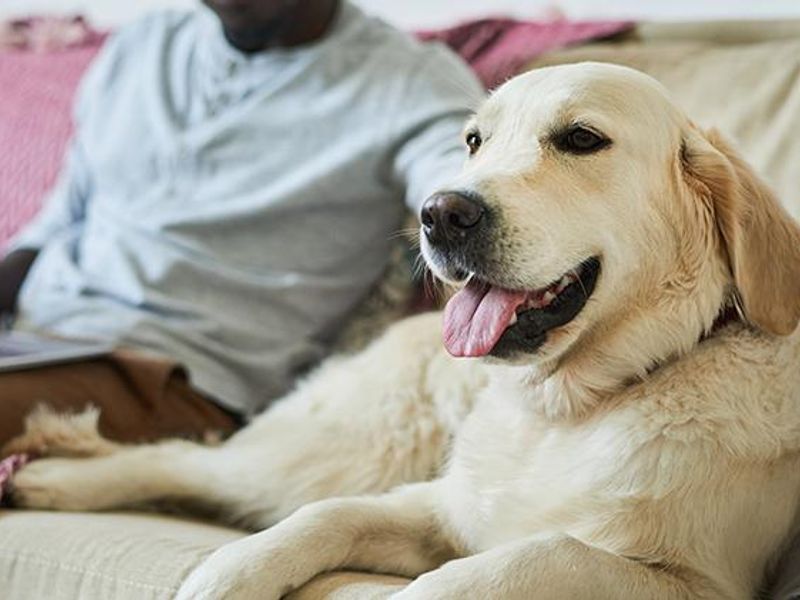 Since 2003, we've been working within schools across Britain to deliver educational programmes and encourage positive attitudes and safe behaviours towards dogs.
With nearly 9 million dogs in the UK, children will develop an important and necessary understanding of safe and considerate behaviour around the dogs they know and live with, and those they may see out and about in the community.
As well as workshops, we also provide free curriculum-linked teaching resources which bring dog-themed learning to life.
Discover our workshops and resources for each Key Stage.
Workshops
Our school workshops focus on the theme of staying safe around dogs, and our supplementary resources help cover topics such as responsible dog ownership and building confidence around dogs.
Our workshops are closely linked to the National Curriculum, are inclusive and are designed with a variety of learning needs and styles in mind. Our workshops are delivered in person.
Find out more about our workshops on our dedicated learning site, Learn with Dogs Trust.
Resources
Our suite of free resources will provide an engaging and memorable learning experience with fun dog-themed content.
Our resources can be used with pupils between the ages of four and 16 and can be downloaded according to each Key Stage.
School Dogs  
We know just how positive an impact the human-dog bond can have, making each day happier and more complete.
Our guide to the use of school dogs can be downloaded from our Learn with Dogs trust site to help facilitate the human-dog relationship within a school environment so that all parties involved feel relaxed and safe.

Are you ready for a dog
Getting a dog when you have children