Funeral collections and tributes
If you would like to commemorate a dog-lover in your life, or a much-loved dog, then you may wish to consider a funeral collection or tribute in their name, while supporting Dogs Trust.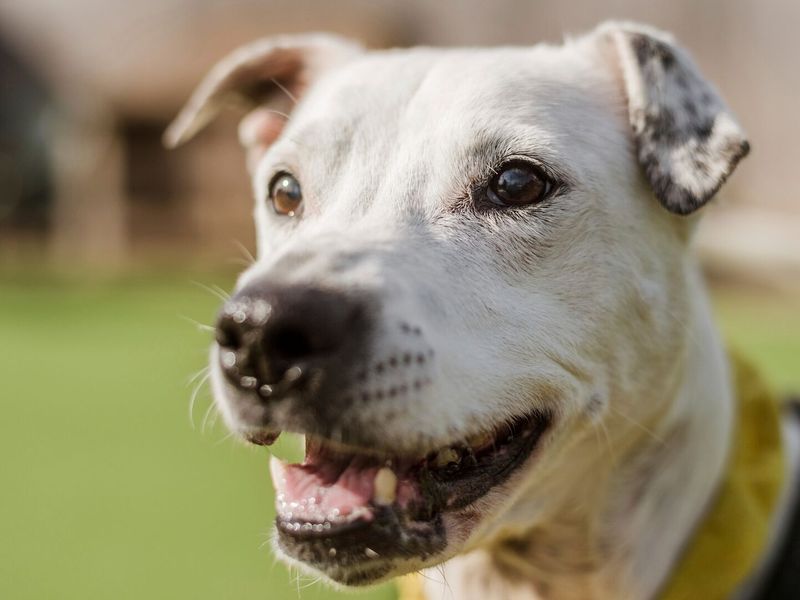 Collecting donations in memory of a loved one can help to ensure we give the very best care to the dogs that come to us, whilst we look to match them with a loving new home. You may choose to do this by asking for donations instead of flowers at your loved one's funeral. You may also wish to hold a collection at a celebration of life service or at a memorial event.
Setting up a tribute
To help connect friends and family, especially those unable to attend a funeral or service, you may wish to invite them to your own tribute page. At such a difficult time, we hope such a kind gesture will also help to comfort you in your time of grieving.
A tribute page is a wonderful way for you to remember your special someone. As well as fundraising, you can share memories, stories and photos of them. Meanwhile, for your family and friends, they can make donations, leave messages of condolence and share memories in celebration of your loved one's life. These pages can then bring everyone's support together in one place, enabling you to link to this page easily across social media.
It is easy to set up a tribute page. However, if you need any support, please do email us: inmemory@dogstrust.org.uk
Donate in memory of a loved one
If you would prefer to make a one-off donation in memory of a loved one, or a much-loved dog, you can also do this through our donate in memory page.