West Calder (Edinburgh)
West Calder
If you are thinking about getting a new doggy addition for your family you have come to the right place!
Key information
Opening hours
We're open for general browsing on Monday, Tuesday, Thursday, Saturday and Sunday from 12–4pm. Wednesday and Friday mornings are by pre-arranged appointment only.
Wheelchair access
This centre provides easy wheelchair access throughout
Hearing loop
Please ask at reception
About the West Calder (Edinburgh) centre
Welcome to Dogs Trust West Calder! We're a happy, friendly team and would love you to come and visit us at the centre to see our fantastic facilities and all the waggy tails of our doggy guests.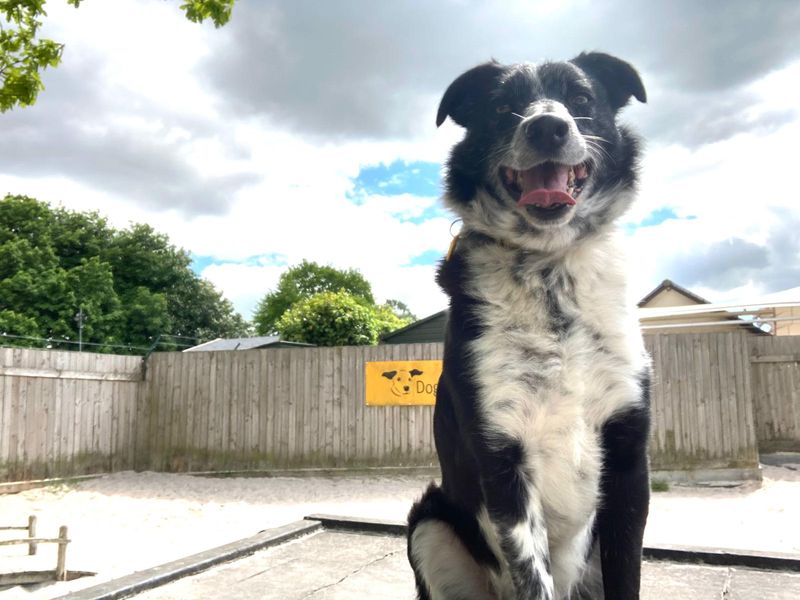 We can care for up to 55 dogs in our 37 kennels, and we make sure our residents get plenty of enrichment in our training barn, and walking areas. We also have a garden with a log cabin, and an on-site vet room.
Visiting us
By public transport:
Nearest train station is West Calder, which is a short five-minute drive away. There are no bus links from the station to the rehoming centre but taxis operate at a very reduced rate within two miles of the centre. Call 01506 444444 to book a taxi. The centre is also 20 minutes from Edinburgh Airport.
By road:
Parking available on site.
Local supporter relations
If you are interested in donating In Memory, have questions about our Canine Care Card service, leaving a Legacy or if you would like to book a guest speaker for your Community Group, then please get in touch with your local Supporter Relations Officer on 01506874026 or email the team.
Supporting us
Donate your pre-loved items. We're accepting pre-loved donations of treats, toys, towels and bedding (except feather duvets) via our contact-free drop off points. Signage outside will make it clear where you can drop off your donations. Please don't leave clothing, valuables, electrical equipment, or furniture at our centre drop-off points.
We rely on your kind support to continue our vital work, please donate today.
The Animal Welfare (Licensing of Activities Involving Animals)(Scotland) Regulations 2021
LICENCE NUMBER 176240 - ANIMAL WELFARE ESTABLISHMENT
West Lothian Council, West Lothian Civic Centre, Howden South Road, Livingston, EH54 6FF being the local authority for the purposes of the above Act, hereby Licence
The Dogs Trust, 1 Bentyhead, West Calder, West Lothian, EH55 8LE

Want to treat us?
Choose an item from our Amazon Wish List and it will come straight to us!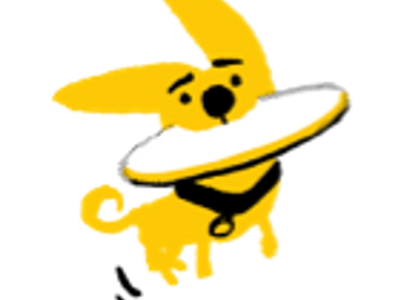 More dogs from West Calder (Edinburgh)
Our stories
A collection of updates about life around the centre.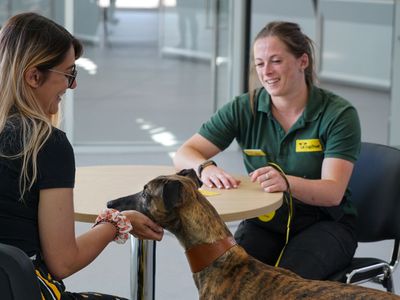 Everything you need to know about adopting a dog from us.
Volunteering opportunites
Looking for the perfect volunteer opportunity? We've got you covered - from hands on dog walkers to shop assistants and so much more!