Snetterton (Norfolk)
Snetterton
If you are thinking about getting a new doggy addition for your family you have come to the right place!
Key information
Opening hours
We're open for general browsing on Monday, Tuesday, Thursday, Saturday and Sunday from 12–4pm. Wednesday and Friday mornings are by pre-arranged appointment only.
Wheelchair access
This centre provides easy wheelchair access throughout
Hearing loop
Please ask at reception
About the Snetterton (Norfolk) centre
Welcome to Dogs Trust Snetterton! We're a happy, friendly team and would love you to come and visit us at the centre to see our fantastic facilities and all the waggy tails of our doggy guests.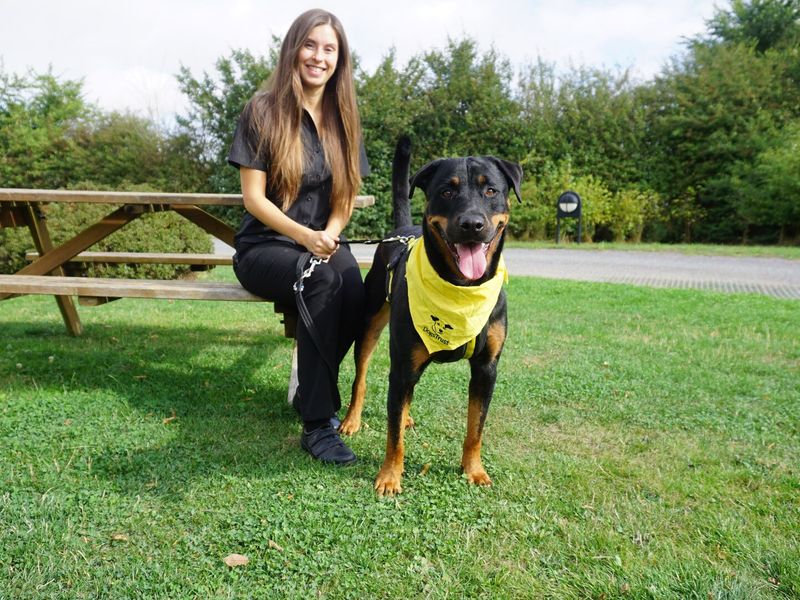 We can care for up to 70 dogs in our 42 kennels, and we make sure our residents get plenty of enrichment in our on-site training barn, and lots of exercise in our paddock, wooded copses and playing fields. We also have playgrounds, as well as a bathing and grooming room.
Visiting us
By public transport:
Attleborough station is the closest to the centre; it is a 10-minute drive.
By road:
The centre is directly signposted from the A11. Parking available on site.
Local supporter relations
If you are interested in donating In Memory, have questions about our Canine Care Card service, leaving a Legacy or if you would like to book a guest speaker for your Community Group, then please get in touch with your local Supporter Relations Officer on 01953 497912 or email the Snetterton team.
Supporting us
Donate your pre-loved items. We're accepting pre-loved donations of treats, toys, towels and bedding (except feather duvets) via our contact-free drop off points. Signage outside will make it clear where you can drop off your donations. Please don't leave clothing, valuables, electrical equipment, or furniture at our centre drop-off points.
We rely on your kind support to continue our vital work, please donate today.
More dogs from Snetterton (Norfolk)
Our stories
A collection of updates about life around the centre.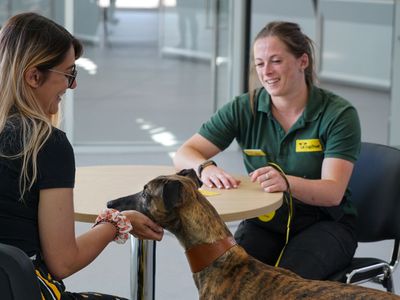 Everything you need to know about adopting a dog from us.
Volunteering opportunites
Looking for the perfect volunteer opportunity? We've got you covered - from hands on dog walkers to shop assistants and so much more!