Compliments and complaints
We strive for high standards in everything we do, and welcome compliments and complaints on all aspects of our work.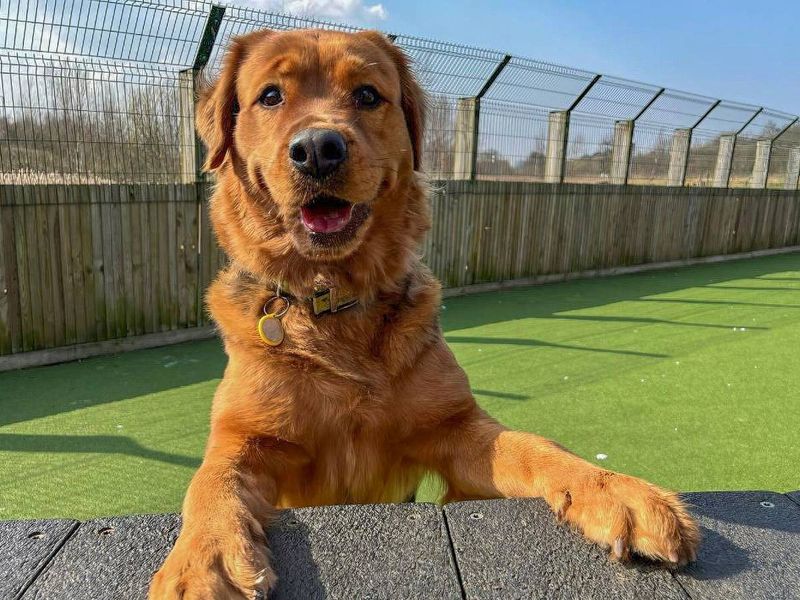 We strive for high standards in everything we do, and welcome compliments, complaints, and feedback on any aspect of our service as they are opportunities for us to learn. We aim to acknowledge every enquiry within two working days, and following that, aim to find a suitable resolution within 14 working days.
Our promise
We promise to:
Listen carefully to complaints and treat complaints as confidential, where possible
Record, store and manage all complaints accurately and in accordance with our policy
Do our utmost to ensure a complaint is resolved at the first point of contact, where that is not possible investigate the complaint fully, objectively and within the stated time frame
Notify you of the results of any further investigation, if it has been required
Inform you of any action that will be implemented as a result
Report the number of complaints received, the outcomes and any actions taken, on an annual basis.
When we may not respond to a complaint
There are occasions when we may not respond to a complaint.
When a complaint is illegible or incoherent, we are unable to form a response.
If a complaint concerns an incident that happened more than three months ago, it can be difficult to thoroughly investigate.
When a complainant is being abusive, offensive, or harassing members of our staff or volunteers.
When a complaint has been sent as a mass communication to us and other charities.
When a complainant unreasonably pursues a matter that we have already fully responded to via our process.
Making excessive demands on staff while a complaint is being dealt with, and/or sending a high volume of letters, emails and/or phone calls.
When a complaint is made anonymously. At our discretion, we may decide to investigate the complaint and use the information to improve if we can, but if contact details are not provided we cannot respond directly.
If meetings and/or conversations are electronically recorded without the prior knowledge and consent of the other people involved.
There are some situations where it is not appropriate to handle things through our complaint procedure, these include: 
A request for information, an instruction of some kind (i.e., to stop receiving raffle tickets), or an explanation of policy or practice.
An attempt to have a complaint reconsidered where we have already given our full and final response.
A request to stop or access personal data (i.e., I would like to stop receiving marketing communications from you, I would like to make a subject access request)
We will not tolerate communications of an offensive or abusive tone, any verbal or written communications that fall within this criteria we reserve the right to adopt our unreasonable or vexatious customer policy.
Submit a compliment, complaint or feedback
Call our Customer Support Centre on: 0303 003 0000 (Phone lines are open every day from 8.30 am to 5 pm)
Write to us: Feedback & Complaints Team, Dogs Trust Customer Support Centre, Parkway, Denton, Manchester, M34 3SG
Visit us: You can provide feedback directly to a member of staff at one of our rehoming centres or charity shops.
Refund policy
In the event that a credit card donation is made to Dogs Trust via our website as a result of fraud or misuse, or in the event of accidental duplicate transactions, please call our Supporter Services team on 020 7837 0006 (Monday to Friday, 9am to 5pm) at the earliest opportunity and we will investigate and arrange a refund as necessary.
What happens next
If your communication is a complaint or feedback, we aim to acknowledge it within two working days.
We may need to discuss your complaint or feedback with other members of our team, and, if we are unable to offer an immediate resolution it may take us longer to respond.
We'll share our response within 14 working days of us acknowledging your feedback or complaint. If we feel it may take longer, we'll let you know.
If you are not satisfied with our response, you have 14 working days to appeal our resolution response.
Once a complaint is closed, we may contact you to ask for your thoughts on our compliments, complaints, and feedback process. If you would prefer, we didn't contact you, please just let us know.
Taking a fundraising complaint outside of Dogs Trust
The Fundraising promise
We are committed to the Fundraising Promise. If you feel we have broken this promise and have been unable to deal with your complaint satisfactorily, you can contact the Fundraising Regulator to progress it further. Please note, that the Fundraising Regulator asks that complainants do so within two months of receiving a response from Dogs Trust.
As a member of the Fundraising Regulator, Dogs Trust is committed to abiding by any decision they reach on complaints that are escalated to them.
Other areas of work
If your complaint is about other areas of our work, you can contact the below:
Related articles

How we fundraise
Our door-to-door fundraising

How we fundraise
Our fundraising promise

How we fundraise
What your donations do