Cost of living crises hits dog owners across the UK
With adoption numbers dropping because people can't afford to take on a new dog, a potential housing crisis looms.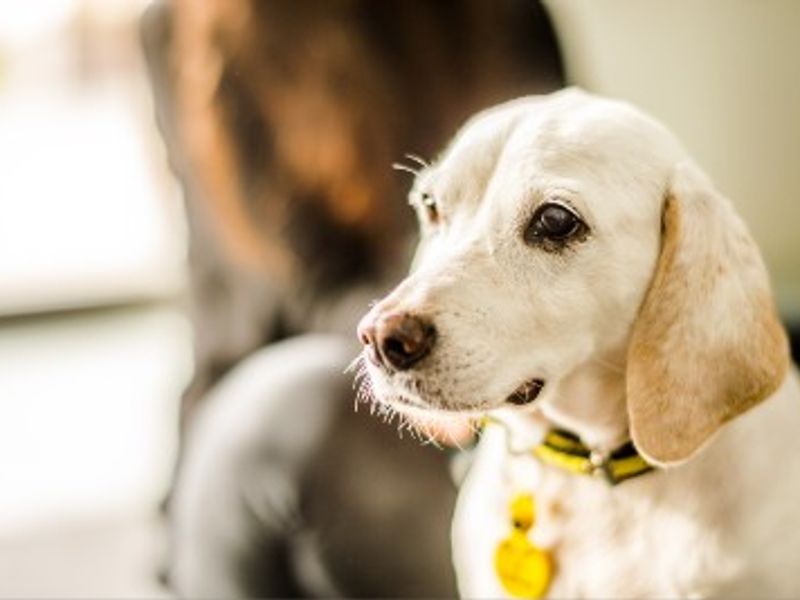 Fallout from the government's budget, and the recent half-point rise in interest rates, have resulted in sky-high costs for essentials such as eating and heating; leaving many dog owners unable to provide for their dogs. Because of this, we've had unprecedented numbers of enquiries from desperate pet owners who feel they've run out of options.
Record numbers
Over recent months, we've received a record number of calls from people asking us to take in their dogs, in the face of the new cost of everyday living. Inquiries to give up a dog have increased to the highest level since our records began, with 4,370 inquiries received in July 2022.
There's been a notable increase in the number of people calling in for financial reasons, citing huge increases in their regular monthly bills, such as energy and mortgage payments, as the reason why they can no longer afford doggy basics such as food, which has also increased in price.
Our monthly poll of the UK's dog owners, run by YouGov, shows that 48% of respondents this month thought they would find it more difficult to give their dog all they needed, compared to before the cost-of-living crisis began.
Vet bills continued to cause the most worry; around half (48%) of dog owners said vet bills were currently their biggest financial canine concern for the coming year. One in five (23%) were most worried about the cost of dog food, while 14% named insurance as their lead worry.
Meanwhile, when non-dog owners were asked whether the rising cost of living would prevent them from adopting or buying a dog, six out of ten (61%) said it would.
The UK is fast heading towards a situation in which, due to the cost-of-living crisis, we'll have a surplus of dogs whose owners need to give them up, but a deficit of people who can afford to take on a new dog. If you're struggling to afford looking after your own dog, we'll do all we can to help. I'm afraid we can't promise miracles, but we're always here to listen without judgement, talk through the options and give dog owners the benefit of our expert knowledge.
Owen Sharp
Our CEO
How we're helping
We're trying to do our bit to help dog owners affected by the cost of living crisis.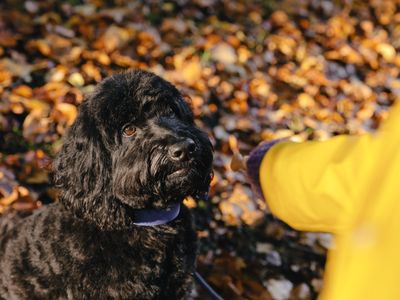 We're here to support dogs and their owners however we can during this difficult time.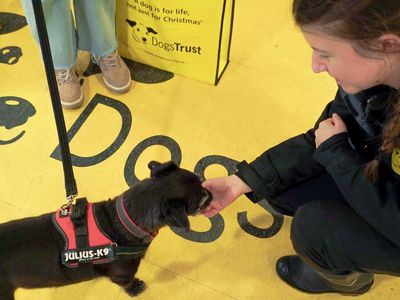 We've opened pet food banks at some of our rehoming centres for anyone struggling to feed their dog.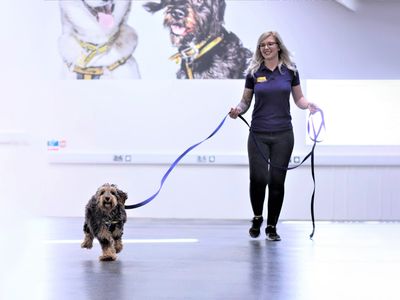 If you are looking for help with your dog's training or behaviour, and need some financial assistance, please apply for our discounted classes.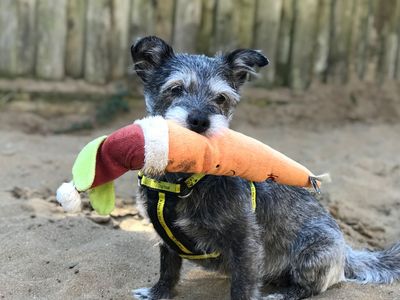 We've fed one million hungry pets with free dinners as part of our Pet Food Partnership.
How you can help
As we face the worst financial crisis in decades, we're urgently seeking help for the dogs who will feel the impact.
We're especially searching for people with space in their homes and hearts for dogs that are more difficult to find forever homes for, such as big dogs, un-housetrained dogs, and dogs with challenging behaviour.
If you think you can offer a temporary home to a dog in need while the UK is in financial crisis, please get in touch.
By working together, we can weather this storm and be there for the nation's dogs when they need us most.
Help us be there for dogs and their owners hit by the cost of living crisis
As inflation rises, so does the cost of loving dogs in need. A donation today means dogs affected can receive all the essentials they desperately need this winter and beyond.