Join us at DogFest 2024
We are really excited to be the charity partner again for DogFest, a series of tail-wagging weekend events, dedicated to dogs and their owners.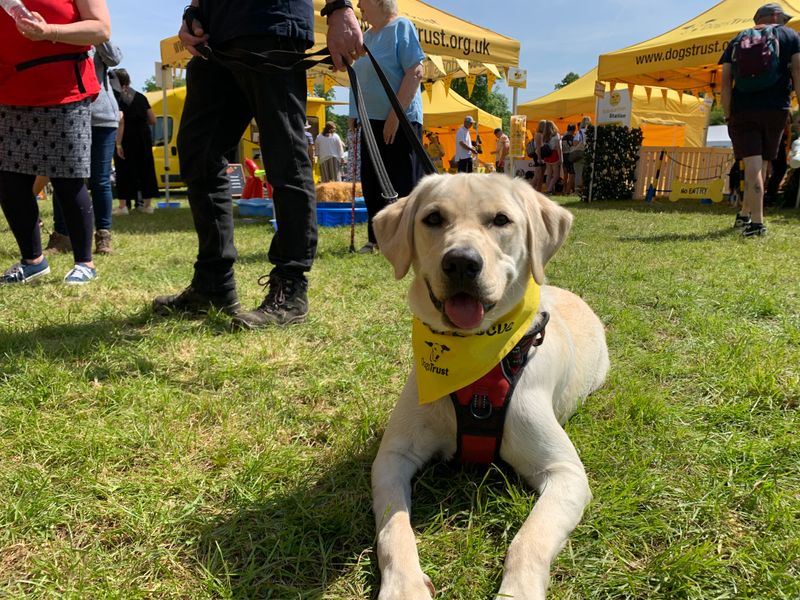 We are once again excited to partner with DogFest this year, as it gives us a fantastic opportunity to interact with supporters, highlighting the varied work of our charity and the joys of having a rescue dog.
Our Dogs Trust Village will be at each of the seven DogFest 2024 events, where we are looking forward to meeting you and your dog. Plus, by getting your tickets through us with our special DOGSTRUST20 code, you can enjoy 20% discount off your ticket price* with a further 15% of the paid price coming back to Dogs Trust – win win!
*Offer is applicable to full price day admission tickets only and excludes Family or Weekend Saver tickets. Order fees apply. Parking not included.
27 – 28 April: Loseley Park, Surrey
25 – 26 May: Ragley Hall, Warwickshire
8 – 9 June: Burghley House, Lincolnshire (NEW for 2024!)
15 – 16 June: Tatton Park, Cheshire
31 August – 1 September: Ashton Court, Bristol
7 – 8 September: Harewood House, Yorkshire
21 – 22 September: Knebworth House, Hertfordshire
What's happening in our Dogs Trust Village
At each event, we will have information about some of our dogs who are looking for their forever homes. So, if you are wanting to rehome a dog, please come along and have a chat with us to start your rehoming journey.
Meanwhile, if you have a former Dogs Trust dog, make sure you pop over to say hello, as we love to catch up with our former canine residents and see how happy they are.
We will also have lots of other activities taking place in the Village itself, such as our 'Wheel of Pawtune' game, 'Sniffari' enrichment garden and virtual rehoming centre tours, to entertain all dogs, dog lovers and owners.
Join Dog School at DogFest
Dogs Trust Dog School will also be at each DogFest event, running a zone dedicated to all things dog training.

The Dog School team will be holding interactive training activities and giving some demonstrations and top tips for you to take home. Therefore, if you would like to get to know your pooch better and take part in some taster training sessions, please head over on the day of your DogFest visit to sign up.
So, 'follow the yellow' and we'll see you there!