Adoption is changing
We want all dogs to have a loving home, and we know you do too. That's why we're changing the way we rehome dogs.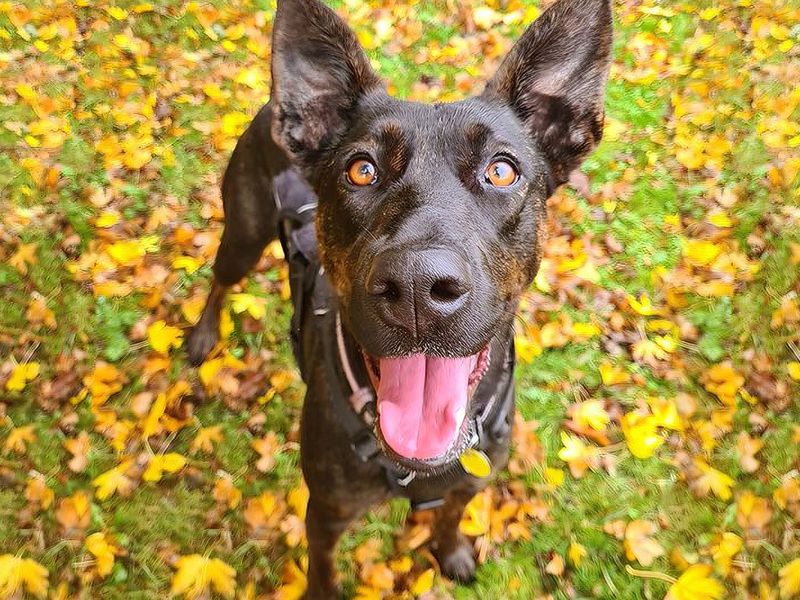 What's Changing?
In our old system, you needed to apply separately for each dog you were interested in. Sometimes we were able to look for other matches if that dog wasn't suitable, but not always.
With our new system, we'll still ask you to apply to adopt from us so we can find out all about you, your home and lifestyle. We'll use that information to look at all available dogs at your local centres and try to find a great match for you. We'll keep your application open for three months and keep looking for a suitable dog to introduce you to. If for some reason we don't find the right dog in that time, you can reapply, and we'll keep looking.
As with everything we do, we will be reviewing the new system carefully and listening to feedback, so we can make adjustments if we need to.
We hope you're as excited as we are for this change, which will make a world of difference for even more dogs and dog lovers.
While we change over to our new system, rehoming applications and our centres will be closed for a few days:
Rehoming applications will be paused 10-16 November. We'll start taking applications through our new system on 17 November.
Rehoming centres will be closed 14-17 November, reopening on 18 November
Before you apply, please read our adoption guidance, and the things that we require from anyone wishing to rehome one of our dogs.
We:
will only rehome to primary adopters who are 18 years of age and over
ask that everyone in your household meets the dog before it goes home with you
don't use any aversive training methods – such as anti-bark or shock collars – ourselves. We won't rehome to families who wish to use them once they have a dog. (If you'd like to train your dog using positive reinforcement, check out our Dog School classes)
won't rehome dogs to live outdoors only, unless it's in the best interests of the dog. And we won't rehome to a family who plan to chain or tether their dog
won't rehome an unvaccinated dog to a home which already has an unvaccinated dog
won't rehome an unneutered dog to a home which already has an unneutered dog
won't rehome to a person, or household containing a person, who has an unspent conviction for offences relating to animals.
We also ask you:
to get your landlord's permission before reserving a dog, if applicable
to ensure that the adopter chooses the dog themselves – we won't agree to someone adopting a dog as a gift
to agree to continue with any behavioural rehabilitation or training we recommend
that if you adopt a puppy from us, you agree to attend our Dog School. (If you adopt an adult or adolescent dog from us that would benefit from classes, they can attend at a reduced rate)
not to leave your dog alone for longer than they can cope with. See our advice guide to preparing your dog to be left alone
to ensure that your dog has access to a suitable outside space for exercise and toilet breaks.