Our non-destruction and intake policies
Our non-destruction and intake policies explained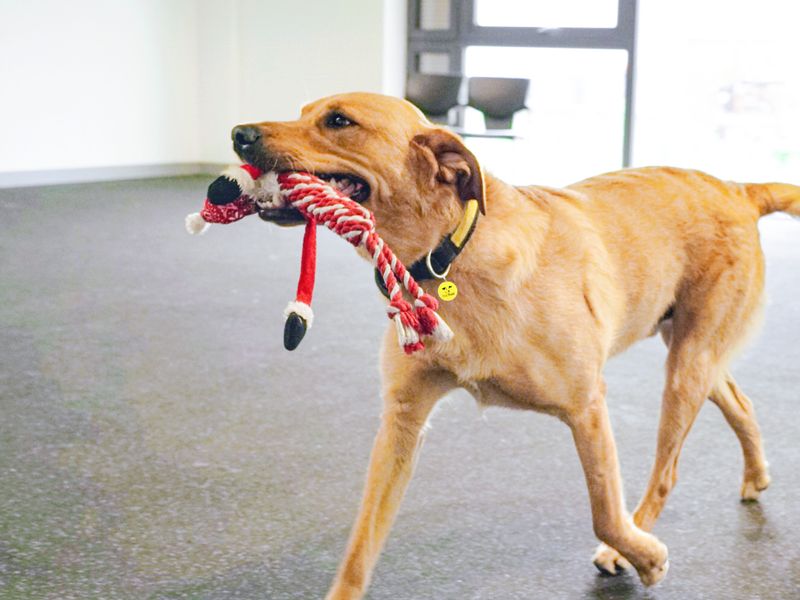 We're often asked about our policies regarding taking dogs into our centres, as well as our non-destruction policy. Take a look, here...
Our non-destruction policy
We want to see the day when no dog dies from unnecessary destruction, and we will never put a healthy dog to sleep.
Every dog at Dogs Trust is a part of our family, and there is nothing more rewarding than seeing a dog we have loved and cared for, find their forever home.
Just as all caring dog owners know, if their dog is suffering and there is no hope of him or her recovering, then the kindest thing to do is to put them to sleep. Sometimes, despite our expert care, we too have to make the same heart-breaking decision.
Putting a dog to sleep is never a decision that we make lightly, it is only after we have tried everything we can. It isn't a quick decision either, it comes after exhaustive discussions with everyone involved in that dog's care, from their favourite canine carer to our expert veterinary and behavioural teams. It is always the very last resort.
We are devastated when the only option is to put a dog to sleep but we know that sometimes this is the kindest thing that we can do.
Our intake policy
We are working towards the day when all dogs can enjoy a happy life, free from the threat of unnecessary destruction. Until that day comes, we save as many dogs as possible at our centres, prioritising those we know we can find a forever home for and, without us, would be most at risk of destruction.
We care for over 15,000 dogs a year, of all shapes and sizes, at our 21 rehoming centres across the UK and Ireland. Around half of our dogs come directly from members of the public, who have a wide variety of reasons for having to say goodbye. We also accept dogs from Local Authorities and other charities as long as we know we can rehome them safely, and that their wellbeing will not suffer during their time in kennels.
We are not breed specific when selecting dogs for intake, and generally look for dogs that have a good temperament and are able to share kennels. We welcome dogs that have manageable health conditions too. Our expertise in canine behaviour also ensures that we try our best to work with dogs who may have behavioural issues so that they can be found a suitable home in the future.
Rest assured that if your life hits a bump in the road and you can no longer care for your dog, for whatever reason, we will be pleased to talk to you. We are committed to ensuring as many dogs find their forever home as possible.