Help us end puppy smuggling
Help us change the tale on puppy smuggling for good.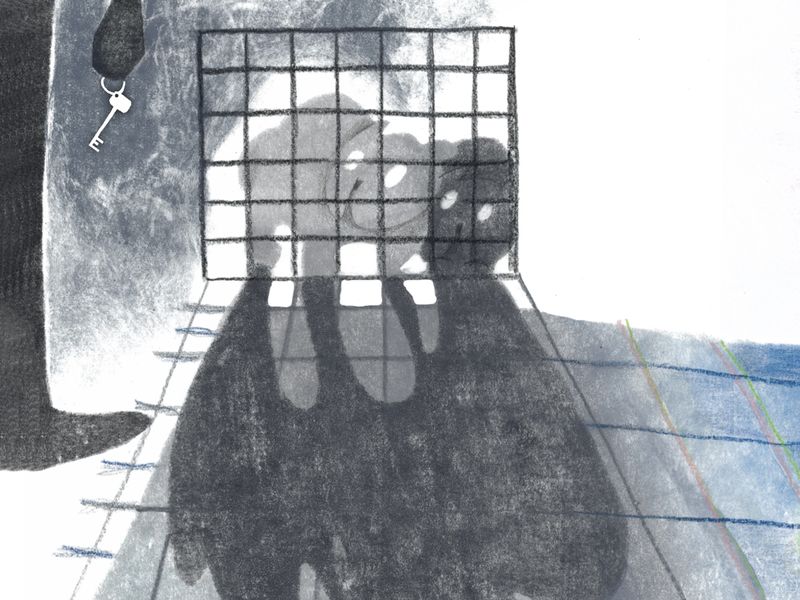 The cruel puppy smuggling trade has gone unchecked for too long. The government keeps delaying legislation to help smuggled pups. We must act now.

Dogs and puppies are transported in horrifying conditions. Often, these journeys leave them with long-term issues, both physical and behavioural. Yet, there are very few consequences for puppy smugglers, even if they do get caught.

With your help, we can make sure the Government take action on puppy smuggling now. Will you write to your MP today?
Help us change the tale so more dogs don't have to suffer
We're calling on the Government to urgently take action on Puppy Smuggling after dropping the Animal Welfare (Kept Animals Bill), and we need your help to do it.
In 2019, the Conservative Party promised to tackle the illegal puppy smuggling trade. They committed to cracking down on the illegal smuggling of dogs and puppies.

But the Bill put together to keep this promise (the Kept Animals Bill) was recently dropped. After a decade of delay, the Government is running out of time to take action on this vital issue.

We're calling on the Government to:
Increase the age puppies can be imported to 6 months
Ban the non-commercial transport of heavily pregnant dogs
A complete ban on the commercial movement of pregnant dogs into Great Britain
A ban on the importation and sale of dogs with cropped ears and docked tails
Bring in tougher penalties for those caught illegally importing dogs.
Help us protect dogs like Poppy.
Poppy's story
Poppy was one of 15 Dobermann pups rescued at the UK border after being illegally imported from Hungary.
They were all under 15 weeks of age, the age at which they could legally enter the UK. Sadly, they'd all had their tails docked and ears cropped, a procedure that is illegal in the UK and across the EU.
The new owners of the pups had paid £3,500 each for their dogs. Not only could they request that the pups be cropped and docked, but even what style of ear cropping they wanted.
Poppy will always bear the marks of her time as a smuggled pup. Her case isn't a 'one off' - 80% of all Dobermanns we've rescued on our Puppy Pilot have had their ears mutilated.
Help us change the tale for more dogs like Poppy.
You can read more about Poppy's story in 'Tragic Tales and the Decade of Delay' – a book which we sent to MPs in 2023.
The book features four of our real-life heroes, showing the impact of the current situation. Poppy, Sean, Bailey and Snowy were all victims of the cruel puppy smuggling trade but fortunately were seized at the border, where we were able to step in and change their tale.
Tragic tales and the decade of delay