19 questions to ask when adopting a dog
It's important for both you and the dog that you adopt the right one. Here's questions to ask to make sure you do.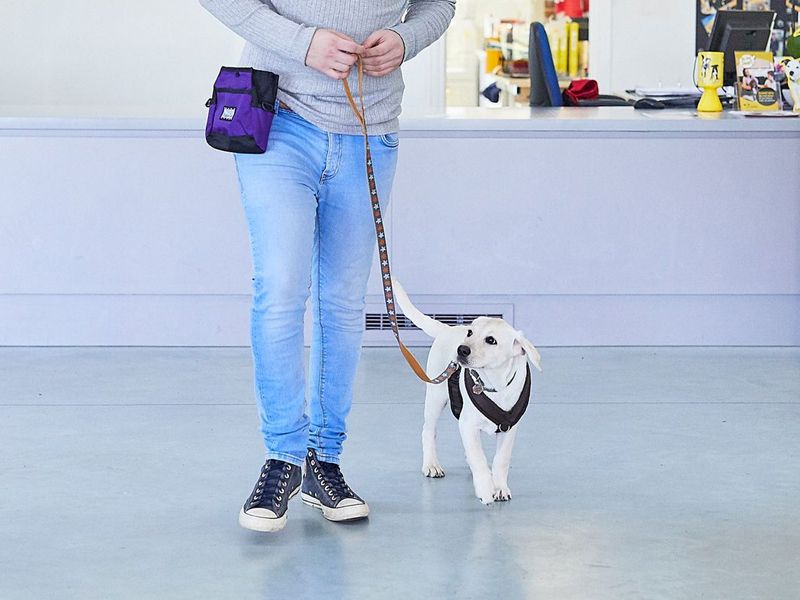 Preparing to adopt a dog can feel a little overwhelming. From figuring out which size pooch is right for you, to resisting the urge to adopt ALL of them.
When choosing your new companion, it's important to get as much information as you can. Here are some of the questions you should ask us to make sure your new pal is the perfect fit.
Learn about the dog's history
Finding out the history of your new potential pup will help you understand what needs they may have.
You could discover their favourite games and treats to help ease them into your home. You could also discover things they're not so keen on that you will need to avoid.
Here are a few questions to ask about a rescue dog's history.
How long have they been at the rehoming centre?
Have they been rehomed more than once?
Have they shown any fear towards anything?
What are their favourite games?
Is there anything else from their history worth mentioning?
These questions should give you a basic overview of their history.
Just keep in mind our rehoming centre staff may not know a dog's full history, depending on how they came into our care.
Our staff get to know all our dogs and carry out thorough behavioural assessments, so they'll tell you everything they can.
Find out about their health
Finding out about your new dog's health is a must for any potential adopter.
Knowing that your new pal has existing medical issues, or is likely to develop them, will help you to prepare and avoid nasty surprises. The ongoing cost of medication is also worth considering.
Some questions you may want to ask:
Are they on any medication?
Have they had any surgeries?
Do they have any joint issues?
Do they have any dietary requirements?
It's a good idea to do some research into their breed, as sometimes their physical features mean they're more likely to develop specific health problems.
Find out about the dog's behaviour
Your new dog's behaviour is arguably the most important thing to consider.
Finding out about their energy levels and what training they've had will help you decide if they're right for you. Our centre staff will also be able to tell you any further training they might need.
Maybe you're an experienced pup owner who will happily work through a dog's issues with them. Or maybe you'd prefer a calmer pooch who just wants to lounge about with you in the garden.
Either way, here are some questions to ask before you rehome them:
How much exercise will they need?
Are they house trained?
What are they like around other dogs?
What are they like around other animals and wildlife?
What are they like around children?
How are they with being left alone?
What's their behaviour like during walks?
We'll tell you everything we've observed while they've been with us, and anything relevant their previous owner told us. But it's good to keep in mind that a dog's behaviour in a rehoming centre may be different to in your home.
The centre can be busy, strange and sometimes difficult for a pooch to navigate; with unfamiliar sights, sounds, and routines which can be challenging for many dogs.
We may send you home with a tailored behaviour plan and we're always on the other end of the phone if you need any help or advice.
Ask if there are any other needs you should be aware of
This is the time to ask any questions that haven't already been covered.
What are their favourite snacks?
Do they need a garden?
Do they have a favourite toy?
And anything else you can think of. The more you know, the better chance you have of finding the perfect pooch for you.
If you think you're ready for a new furry friend, head over to dog search. Your new canine companion can't wait to meet you.
Related articles


Life at home
How to help a rescue dog get settled into your...

Rehoming
How to adopt a dog