What to do if you've lost your dog
If you've lost your dog then you'll want to do everything you can to find them. Here's where to start.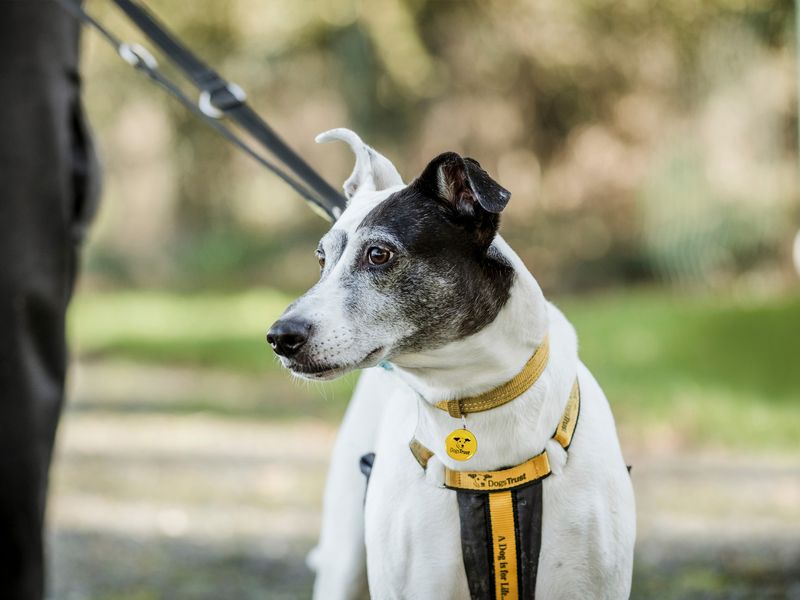 Losing your beloved dog can be incredibly scary. Here are some of our top tips for being reunited with your pooch as soon as possible.
Contact your local authority Dog Warden
The Dog or Animal Warden for your local council is legally responsible for stray dogs and is most likely to have picked them up if they have been found wandering the street. Make sure you contact your surrounding local authority areas too, as dogs can travel quite a long way.
The council must legally hold on to a stray dog for only seven days (five days in Northern Ireland) before they can rehome them, pass them to a rehoming organisation or have them humanely put to sleep.
Contact local kennels, rehoming centres and vets
If a member of the public has found your dog, it's possible that they've handed them in to their local kennels, council or vets. They also may contact their nearest rehoming centre, such as Dogs Trust, RSPCA, Blue Cross, Mayhew, Wood Green and Battersea, or one of the small local sanctuaries too. Be sure to contact all of them in your area and surrounding areas.
If your dog is a pedigree, try local breeders. Contact the Kennel Club on 0870 6066750 for details of your local breed rescue group.
Contact all the vet practices in your area, and ask them if you can put a lost dog poster up in their surgery with details to contact you if your dog is brought in.
Contact your microchip database and DogLost
Contact your microchip database to tell them that your dog is lost. They can notify you if someone tries to change your dog's chip details. It is also important that you notify the database to let them know if your dog is found.
UK microchip databases
Ensure you register your dog as lost on the DogLost site.
Noticeboards, registers and social media
Ask your local supermarket, shops, libraries, newsagents if you can put a lost dog poster on their noticeboard. Contact local dog walkers in your area. Ask them to keep an eye out for your dog, and to contact you if they spot them.

Social media is free and can be very effective. Post clear photos, descriptions and your contact details to Facebook, Twitter, Instagram, etc. so that your friends and followers can join the search. There are Facebook groups devoted to helping lost dogs be reunited with their owners, so be sure to post in those and search for any found dogs that could be yours.

If you live within the M25 motorway, you can also try the Battersea Lost Dogs and Cats Line. You can reach them on 020 7627 9245. Lines are open from Monday to Sunday, 8am to 6pm.
Local areas and buildings
Visit places where you usually walk your dog. They may have just decided to walk themselves and could be sticking to familiar places. If you have moved house recently, ask around at your previous address, and inform your neighbours how to contact you if they spot your dog.
If there are any building sites or workers in your area, ask around in case your dog has become trapped somewhere on site.
If you think your dog has been stolen, call the police.
Every dog has the potential to stray or be stolen. Read our advice to learn how best to protect yourself from dog theft.
Related articles

Outside the home
What to do if you've found a stray dog

Outside the home
Preventing pet theft and what to do if a dog i...