Can dogs take paracetamol?
Our advice on giving dogs paracetamol and other medication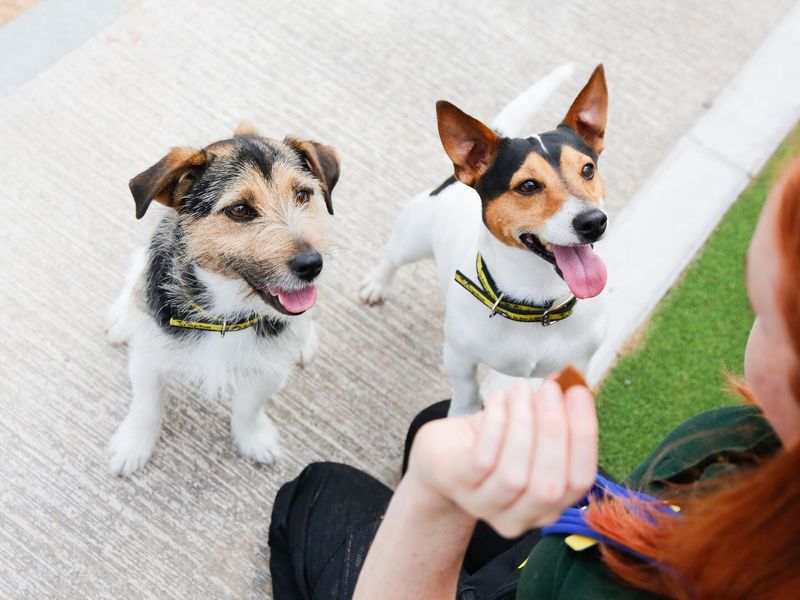 While it may be tempting to give your pooch some paracetamol to save on vet fees, the truth is, it's potentially dangerous and could end up costing you more in the long run.
While some human medications are occasionally prescribed to your dog by a vet, all dogs are individuals that require a full veterinary clinical examination and assessment to identity which drugs are safest to use. All medications have a toxic dose; only your vet will be able to prescribe the correct amount. They'll do this depending on things like your dog's size, age, health, and a whole host of other considerations.
Another thing to consider is that all drugs have side effects and can react badly with any other medications your dog may be taking. Paracetamol, and other medications, can also make unknown, underlying conditions like liver or kidney disease much worse, or hide an injury that needs further attention. So, it's always best to speak to your vet before giving any medications to your little pal.
The bottom line is that complications from giving your pooch unprescribed medication can put them at risk. Their condition could get worse, and the resulting vet care could cost you a lot more than seeking vet advice in the first place. It's far safer to get a prompt diagnosis to ensure your dog is treated quickly with the most appropriate drug.
Medication
Over-the-counter medication and supplements
You can ask your vet about the suitability of any over the counter medication and supplements for your dog, as they'll be able to give you the best advice. There's no harm in asking about any alternatives to prescription medication and if they would be useful to your dog if you're on a budget. Note that for many conditions, prescription medication is required, and you should follow your vet's advice regarding the use of non-prescription medication and supplements.
Bulk medication
Ask your vet if they're happy to prescribe more than a month's worth of medication to save on vet visits. This may be more cost effective, but is always at the discretion of your vet practice. Whether this is appropriate would depend on the individual circumstances of your dog's medical condition. We would always advise that you follow the advice of your vet.
Ask your vet for a written prescription
If your vet practice provides written prescriptions for you to purchase medication or preventatives elsewhere, like an online pharmacy, you can ask if they could make the prescription valid for more than one month. If appropriate for your dog and their medical condition, this could be a more cost-effective way of getting their medication. Just keep in mind that your vet may charge for writing prescriptions.
Sending out medication by post
You can also ask your vet if they're happy to send out medication and preventative treatment (flea and worming) by post, which could help save money on petrol and travel costs. This may be possible if your dog has a stable condition and doesn't require follow up appointments between treatments. Please note that for some medical conditions it's important for your vet to see your dog before dispensing further medication.
Related articles

Visiting the vet
When to take your dog to the vet

Vet care at home
How to give your dog tablets

Vet care at home
What's poisonous to your dog