Supporting dog owners fleeing domestic abuse
Freedom, our dog fostering service offering support for people escaping domestic abuse.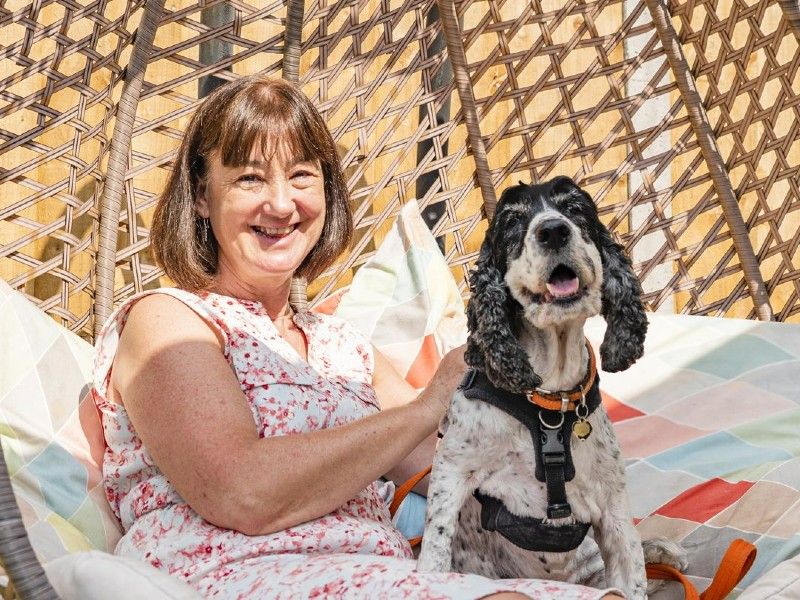 Freedom provides free and confidential temporary care for dogs, enabling owners fleeing domestic abuse to access a refuge without the fear of what may happen to their dog if left behind.
The project now runs in Greater London and south-east England, East Anglia, Yorkshire, north-east and north-west England, Scotland and Wales.
How does Freedom help?
Many refuges can't accept pets, meaning in many cases people experiencing domestic abuse can't leave their home until they know their dog is somewhere safe.
Dogs within the project are cared for in the loving home of a volunteer foster carer until their owners can be safely reunited with them.
Request temporary foster care for your dog 
If you'd like to have a chat about referring your dog to our Freedom Project, pop us an email or give us a call and we'll be happy to talk you through the process.
If you decide our service is right for you, we'll be here for you every step of the way.
Become a Freedom fosterer
Our service is only possible thanks to the support and commitment of our amazing volunteer foster carers who love and care for the dogs in their own homes.
If you have experience caring for dogs, are at home most of the day and can commit to fostering for at least six months, we'd love to hear from you – get in touch with our friendly team today and make a real difference in the lives of a dog and their family.
Donate to support Freedom
Freedom has enabled countless people to find safety with their beloved dog. So many people stay in difficult situations, because they feel it's the only way they can protect their beloved pet.
With your support, we've helped more than 2,000 people flee domestic abuse.
Will you join us in our mission to help even more dog owners experiencing domestic abuse?
Our research
Almost 9 in 10 professionals working in the domestic abuse sector have seen cases where a pet has also been abused. Almost half (49%) of professionals working in the sector are aware of domestic abuse cases where the pet has been killed.
In addition to the physical abuse that pets may suffer, 97% of professionals said they are also often used as a means of controlling someone experiencing domestic abuse. More than 9 in 10 professionals (95%) also said that some survivors will not leave their home without knowing their pet would be safe.