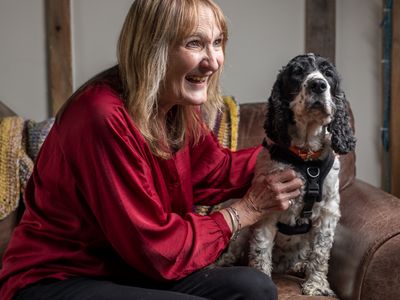 Help us give freedom to dog owners experiencing domestic abuse
Many refuges for families fleeing domestic abuse can't accommodate animals. Some owners can be afraid to leave an abusive partner because of what might happen to a dog they leave behind. So many stay, because they feel it's the only way they can protect their beloved pet.
The Freedom Project offers them - and their dogs – a lifeline.
Working with refuge organisations, we find safe foster homes for dogs in need. And we provide them with food, toys, bedding and veterinary care. This empowers owners to leave, as they know their dog is safe.
When the time is right, we reunite dogs with their loving owner - so they can begin a new life together.
Your support will help people and dogs in abusive situations find their freedom too.
Help people and dogs like Gemma and Dusty
Gemma was in an abusive relationship for three years. Both Gemma and her dog, Dusty, came under attack. Gemma felt there was no way she could leave Dusty behind. That's when she heard about the Freedom Project. We found a safe foster home for Dusty within 24 hours. And Gemma was able to flee to a refuge for safety.
We need your support. Help us provide our life-changing dog fostering services, during lockdown and beyond.