How to find a good dog walker
Find out what you need to check so you know your dog will be safe and happy.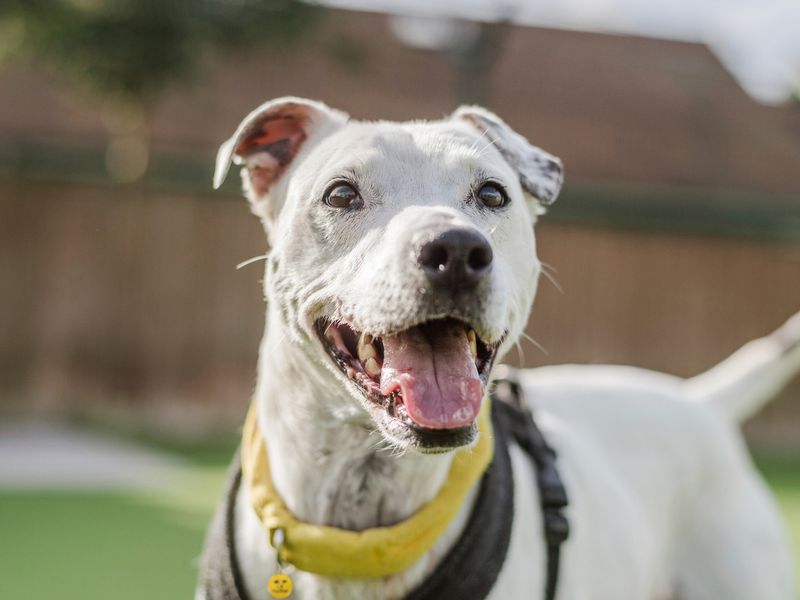 Dogs need daily exercise to keep them fit and healthy. At times, your schedule may not give you the time you need to exercise your dog, so you may be thinking about using professional dog walking services.
More dog owners are using professional dog walking services but nearly 60% of owners have no contract or legal agreement in place. Our advice will help you to find a good dog walker so you can ensure your dog is in safe hands.
What to look for in a good dog walker
When a professional dog walker is caring for your dog, they are legally responsible for them, so it's important that your dog walker understands what this means. If you are searching for a dog walker, here are the key requirements to look for.
What training do they have?
Ideally this should include up-to-date evidence-based knowledge of dog behaviour and dog handling. Dog walkers should also have canine first aid certificates and carry a canine first aid kit with them on walks.
Do they have insurance and what does their policy cover?
All professional dog walkers should have third-party liability insurance. Their insurance policy will outline the number of dogs they can walk at any one time. Depending on the agreement you have with them, the insurance may also need to cover emergency veterinary fees.
Do they have the correct transport facilities if needed?
Dogs should be transported in vehicles that are regularly cleaned and disinfected, with good ventilation and temperature control. Your dog should be comfortably secured into the car either with a correctly-sized seatbelt harness or by travelling in a crate or container designed for the purpose. Dogs should never be left unattended in a vehicle other than for short periods while the dog walker is collecting dogs or dropping them off.
Do professional dog walkers in your area need a licence from the local council?
National and local council regulations can vary significantly. Check on your local council's website to see if professional dog walkers are required to have a licence or follow codes of conduct.
Do they have references or reviews?
Ask for references or reviews of your dog walker so you can understand from their other clients the level of service they provide and if these meets the necessary standards.
What should you discuss with your dog walker?
Once you have decided on which dog walker to use, there are several things you should agree with them. We recommend that these our written down in a contract so both you and your dog walker can refer to them if needed.
Emergencies
In case of an emergency or in the event your dog becomes sick or injured while in the care of a dog walker, you need to outline what level of decision-making your dog walker can have – for example seeking veterinary attention.
You may also want to consider if there is a specific practice in which any treatment should take place and how you will deal with veterinary costs.
Equipment
You should agree what types of equipment you would like to be used when your dog is on a walk – for example specific leads or harnesses, and if required, muzzles. You should also agree who will provide these. It may also be beneficial to discuss the types of enrichment toys your dog prefers.
Schedule and timing
You should agree the length of walks your dog requires and implement a schedule indicating where/when pick-ups, drop offs and walks will be occurring. Ideally, walks should be varied to increase interest and stimulation.
If your dog walker will be collecting the dog from your home while you're out, you should also ensure they know how to secure your property.
Treats and food
Agree what treats or food you dog can be given and the quantity and frequency of these.
Training and behaviour
Dog walkers should not conduct any behaviour modification unless they have suitable training and have your permission. You should discuss the level of training your dog has and what cues you use – for example, do you use 'lay down' or 'settle.'
You should also agree in writing if your dog is allowed off lead while on walks.
Other dogs
If your dog is going to be walked with other dogs, you should discuss what kinds of dogs they can be walked with. If your dog is in season, they should either be walked alone or with dogs that you have agreed to.
Cancellation
You should agree a notice period for if the arrangement between yourself and the dog walker needs to be cancelled.
Our dog walker checklist
Before handing your dog over for their first walk, use our checklist to ensure everything needed is in place.
A contract: ensure you have a written agreement or contract in place.
Insurance: ask to see a copy of your dog walker's policy.
Training: check your dog walker has the necessary training, and a licence if required.
Reviews: make sure you have references or reviews for the dog walker.
Meeting: ensure the dog walker has met your dog and understands their personality and characteristics.
Medical history: share your dog's medical history, including any medication or allergies.
A dog tag: check your dog has a tag with your dog walker's contact details on.
Emergency details: give the dog walker contact details for you and for your vet in case of an emergency.
Equipment: ensure the dog walker has all the equipment they need, or access to yours eg leads, coats.
Schedule: agree a schedule of walks for your dog.
Related articles

Outside the home
What to do if you've lost your dog

Out and about
How to stop your dog pulling on the lead

Outside the home
Preventing pet theft and what ...