Lucky Pups Lotto
Every £1 you play helps dogs who've been down on their luck to get a second chance at a happy life. Bow-wow-WOW!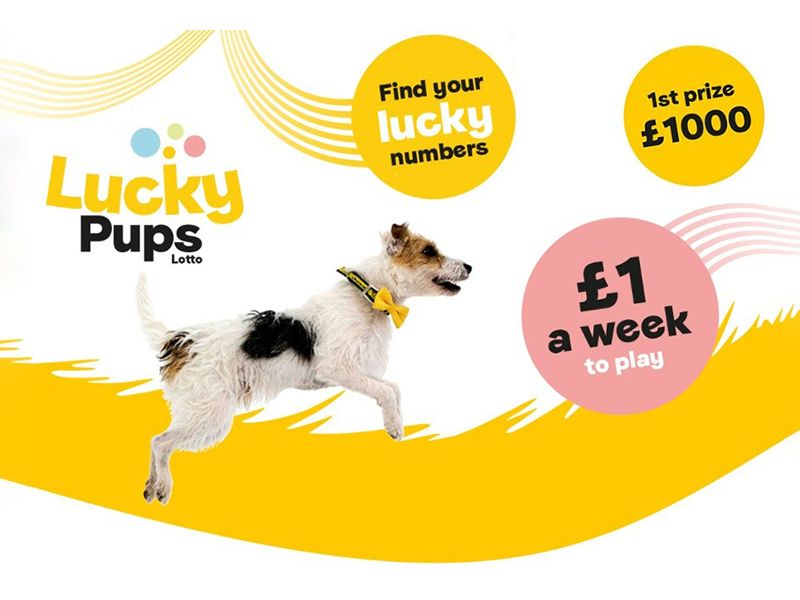 Our brand new Lucky Pups Lotto gives you the chance to win amazing prizes every week AND help our furry friends too. Talk about win-win!

Play and Win
For just £1 a week there are over 100 prizes up for grabs, up to a pawsome £1,000! The prize draw is every Friday, with guaranteed winners every single week. That could be you! There's no need to claim your prize, we'll send it straight to you.
Why Play?
Every entry helps dogs in need like Luna the Lurcher, who came to Dogs Trust as a 10-week-old stray with a badly broken leg.

Thankfully a kind human found Luna, and brought her to my friends at Dogs Trust to make her better. They fixed her leg and placed her with a loving foster carer, so she could recover surrounded by home comforts and lots of TLC. When ready, Dogs Trust finds innocent, injured, abandoned strays like Luna a loving forever home.
Can you think of a better reason to

start playing

our lottery today?
You can find more information about the Lucky Pups Lotto, prizes up for grabs, how to play and full T&Cs through the link below.
Once you've entered, you'll receive a lovely welcome pack containing your lucky numbers and all the info you need. Then you can settle back and relax, knowing you're supporting precious pups like Luna.
Help dogs like Luna strike it lucky, just when they need it most.

Wishing you woof luck!
Related articles