Dog rescue and rehoming near Bristol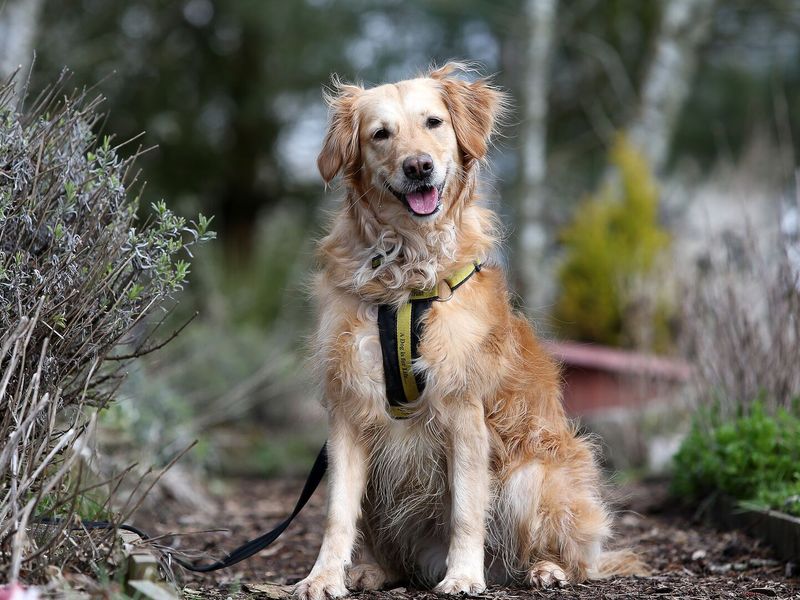 While we have no dog homes in Bristol itself, there are three Dogs Trust centres in easy reach. Our centres in Salisbury, Bridgend and Newbury aren't far from Bristol, and each one is filled with furry bundles of fun who'd love to make Bristol their forever home.
For dog adoption in Bristol, take a look at these rehoming centres. Your new best friend could be just a click away:
Dogs Trust Salisbury
With 49 kennels, there's capacity for 80 dogs in the main rehoming centre, with room for a further 34 in Stepping Stones, our training facility for pups who need a little more TLC.
At 52.9 miles away, Salisbury is the closest Dogs Trust centre to Bristol. It takes around 1 hour 20 minutes in the car, via the A36.
Dogs Trust Newbury
With 37 kennels, Newbury has new facilities and a large, modern reception area.
Our Newbury centre is 62.4 miles from Bristol. It takes just over an hour in the car, via the M4.
Dogs Trust Bridgend
With 40 kennels, our Bridgend rehoming centre is situated on an old farm site near the beautiful village of Pen-y-Fai.
Our Bridgend centre is 58.5 miles away from Bristol. It takes around an hour in the car, via the M4.
Rehoming a dog in Bristol
With its vast green spaces and beautiful countryside on its doorstep, getting a rescue dog in Bristol can be a rewarding experience for both of you. Imagining all the time you'll spend frolicking outside with your new best friend can be exciting, but it's important to remember that getting a dog is also a big commitment.
You'll need to think about your lifestyle, work patterns and home set-up, both now and in the future. You may be working from home at present, but how would your new partner in crime cope if you had to go back to the office?
Once you're sure it's the right option for you, we'd love to help you find your perfect pal. Simply enter Salisbury, Newbury or Bridgend into the location filter on our dog rehoming page. Or, to widen your search, you can enter all three locations at the same time. That way, you'll see all the rescue dogs available near Bristol.
Looking for a small dog? Or a friendly pet that's already used to young children? You can narrow down your search by using filters on the dog rehoming page.
If you see a dog you like, call or email the dog rescue centre you found them in. We'll send you a homefinder questionnaire to find out more about you and, if it sounds like a good match, we'll start the rehoming process.
Dog and puppy training in Bristol
Pet dogs don't need to win prizes for obedience. But you will want your pal to come when called, walk on a loose lead and sit quietly at your feet when you're out and about.
Trainers at our Dog School Bristol and Bath are here to support you, helping you to learn about doggy behaviour in a fun and interactive way. Through reward-based training, their aim is to pass on the knowledge and skills pups need to fit in with modern life - keeping them feeling happy, calm and confident.
While current government guidelines mean we are unable to hold group dog training classes, we're still able to offer online 1-2-1 training sessions until that advice changes. These are a great resource for owners who would like to create a lifelong bond with their new puppy, or as a refresher for adolescent dog owners wanting to improve their dog's basic training. Find out more about our current dog training offering.
Once you've rehomed your new best friend from one of our three dog homes near Bristol, we'd love to have you have you both on-board. Find out more about our Dog School, or have a go at some of our easy-to-follow training guides.