Staff training, CPD and clinical governance
Clinical governance comprises a framework for continuous improvement of service delivery. Discover more.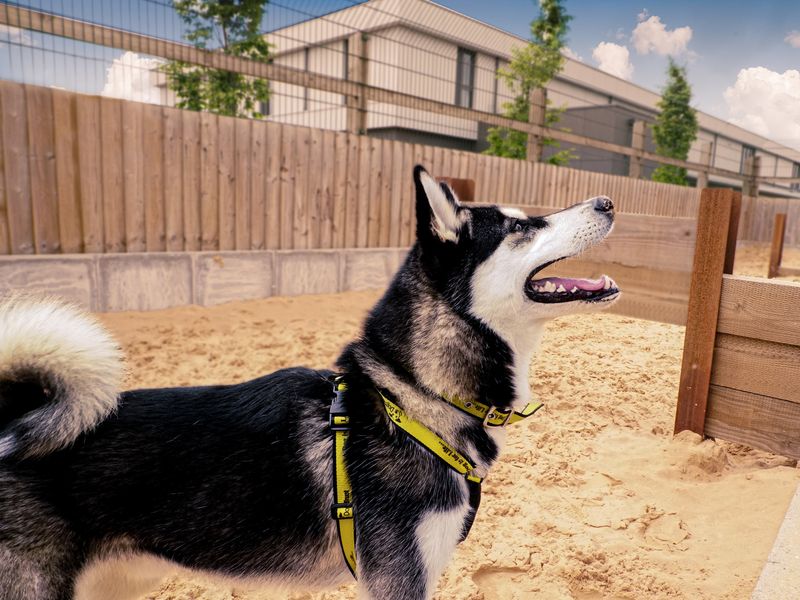 Clinical governance comprises a framework for continuous improvement of service delivery, including safeguarding the quality of staff performance along with optimal environmental management in order to maintain high standards of clinical care.
For Dog Friendly Clinics, the main components of clinical governance are:
risk management
clinical audit
staff education, training and continuing professional development
evidence-based approaches to handling and restraint.
Risk management
In the UK, the Management of Health and Safety at Work Regulations 1999 mandate that the minimum requirement for every employer is to:
identify what can and does go wrong during the provision of veterinary care
put risk reduction or control systems in place accordingly.
Should an adverse event occur, the clinical team must ensure action is taken to prevent recurrence through accurate reporting and an appropriate reactive response.
A standard approach to risk management involves the stages listed below.
Identify the hazards
Decide who might be affected, why and to what extent
Evaluate the severity of the risks and instigate necessary precautionary measures
Review the risk assessment at least every 12 months
Record any adverse events – including 'near misses' – and communicate reactive measures, including any changes to standard operating procedures across the clinical team.
Dog Friendly Clinics should therefore create a locally-determined risk assessment relating to the handling and restraint of canine patients, including clinical examination and medical and/or diagnostic interventions such as neurological examination, sampling procedures, and the administration of intravenous fluid therapy and medicating within the hospital.
Dog Friendly Clinics should also implement a structured behavioural accident/incidents reporting procedure, with outcomes well-communicated amongst the team and accurate records maintained by dedicated personnel.
Clinical audit
Clinical auditing offers the opportunity to measure the quality of clinical service delivery, comparing performance against a standard, in order to identify areas for improvement and any training needs.
For Dog Friendly Clinics, part of the clinical audit, therefore, requires the clinical team to regularly discuss – perhaps through standard inclusion within team meetings – the following:
outcomes of risk assessments and accident reporting
the effectiveness of methods of behavioural record-keeping used within the clinic.
The clinical team should also therefore regularly discuss any necessary human behaviour change required in response to any trends identified within record-keeping activity.
Recording behaviour
With regard to behavioural record-keeping, it is important that every member of the clinical team use the same definitions and terms to avoid misunderstanding and to ensure it is always a valuable inclusion within any team discussion.
Where patients require labelling that informs the next clinician on how best to optimise interactions, it can be helpful to use observable descriptions of behaviour.
For example, body language signals such as lip licking, stiffening, snarling, growling etc. and within the context of what was witnessed, rather than inferences about a dog's intent.
Some examples of behavioural record-keeping methods are:
informative kennel signs such as 'please do not stare at me' or 'I do not like to be touched around my hindquarters and tail'
instructional plans written in detail within the dog's computer record history which provide guidance on how to approach and handle the patient
size/type of muzzle used
favoured treats or food
any differences in behaviour when the owner is present or absent.
Staff education, training and continual professional development (CPD)
Any staff caring for clients and patients, in whatever capacity, must have the knowledge and skills required to perform their role to the best of their ability.
Regardless of role, Dog Friendly Clinic staff involved in patient and client care should have a basic understanding of the following:
canine behaviour and communication
canine learning theory
canine physiology of stress
the impact of the veterinary environment on the canine patient
approaches to handling aimed at promoting feelings of safety and reducing distress
Time spent reviewing these components should be allocated as a mandatory part of the induction process for new staff.
Continuing professional development (CPD) involves a commitment to maintaining, improving, and widening knowledge base and skill set, along with the development of personal attributes vital in delivering one's professional duties.
Clinical staff will benefit from maintaining a CPD record of all learning undertaken, which might include the following:
attending a webinar, seminar, workshop or lecture in person or online
professional discussion
personal reading of a relevant topic
researching a topic for presentation to another professional party
creating relevant public-facing resources such as educational waiting room posters or client handouts
seeing practice
practical skill development, for example via a 'wet lab' simulation
attending and participating in clinical audits.
Veterinary staff members directly involved in the administration of patient care should undertake a range of CPD that reflects and compliments their role as set out by the RCVS CPD requirements.
However, it is also vital that as well as the basic understanding required for all Dog Friendly Clinic staff, at least one member of the team (the designated Dog Advocate) undertakes an element of canine behaviour-focused CPD annually. For example, by engaging with the exclusive materials available for Dog Friendly Clinic members.
Join the Dog Friendly Clinic scheme
Join the Dog Friendly Clinic Scheme today and become part of the behaviour-centred veterinary community.
Request an application pack for an individual membership
Is your Clinic ready to become a registered Dog Friendly Clinic?
Register your interest today and we'll send you an application pack with information about the criteria your clinic needs to meet to become part of the scheme.
Disclaimer notice: The advice given on this website [in these materials] is intended for your general information only and should not be relied upon as specific advice for any veterinary practice or clinic. Each veterinary practice or clinic will be unique in its physical environment and each dog attending the veterinary practice or clinic will have specific needs and requirements, which the veterinary practice or clinic is solely responsible for. Unless prohibited by law, Dogs Trust and the British Veterinary Behaviour Association do not accept liability to any person veterinary practice or clinic relating to the use of this information.
Related articles

Dog Friendly Vet Clinics
Preparation of the clinic environment

Dog Friendly Vet Clinics
Handling of dogs during consultations

Dog Friendly Vet Clinics
Hospitalisation