Dog friendly cupcakes
A quick and easy recipe for peanut butter pupcakes, for when you want to give your dog an extra special treat.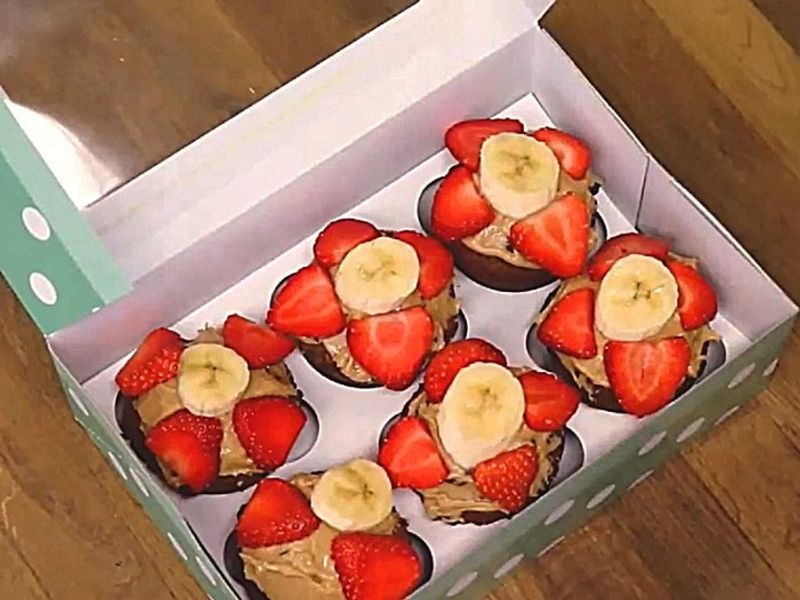 Our peanut butter cupcakes. or rather, pupcakes, is super quick and easy for when you want to give your dog an extra special treat. Whatever the occasion – birthday, adoption anniversary, or just peanut butter day –foodie pooches are sure to love them.
How to make dog friendly cupcakes
Ingredients
125ml of sunflower or olive oil
150ml of honey
140g of peanut butter (make sure it's xylitol-free)
2 eggs (whisked)
240g of whole wheat flour (sifted)
2 teaspoons of baking soda
225g of carrots (grated)
Method
Pre-heat oven to 180'c.
Combine the oil, honey, peanut butter (xylitol-free) and whisked eggs in a bowl. Mix well.
Add the flour and baking soda and mix.
Add the carrots and mix.
Spoon the mixture into a muffin tray — regular or mini, depending on the size of your pooch.
Bake for 20-25 minutes.
Once out of the oven, let them cool for 10 minutes before giving them to your dog.
Finish off by topping with extra peanut butter and other dog-friendly toppings of your choice. We've added strawberry and banana slices.
Enjoy!
These cakes are great as a special treat or training reward for your four-legged friend. When you make them, give your dog less of their regular food, so they're not overfed.
Some dogs could have sensitivities to some of the ingredients so these might not be suitable for all pooches. If you have any concerns about giving your dog new foods please speak to your vet.