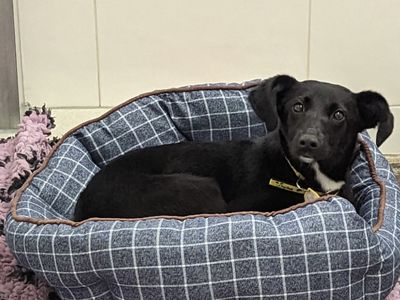 We are running out of space.
But your support could help create space for dogs with nowhere to go.
With your kind support, we can grow our foster care network by 50% to help us to be there for an extra 1,300 dogs in desperate need.
One dog in a foster home means there's space for another dog with nowhere to go, just like Ivy. Thanks to donations like yours, Ivy was able to gain the confidence she needed to find her forever home.
Your support will give even more dogs like Ivy the second chance they so deserve when they need us the most.
Your gift today could help create more space for even more dogs. If you're able to help, please don't delay.
Could you open your heart and home to a Dogs Trust dog who needs help?
Becoming a volunteer foster carer will help a dog get back on their paws, and into a forever home. Visit our fostering page for more information on how to apply: